New & Used Kia Soul SUV for Sale in Tomball TX
Beck & Masten Kia is your source for new, used, and certified pre-owned Kia Soul in Tomball TX area. View our inventory online, visit us in person, or call us today. We look forward to serving you. Sí, se habla español.

Where To Find a Kia Soul for sale near me?
Check out our inventory of Kia Soul for sale in our dealership in Tomball, TX. We have the best selection of Kia Souls as well as Kia Financing options. Our Sales professionals are always there to help you find the vehicle you're searching for as well as get your Kia financing secured for you.
Benefits of owning a Kia Soul?
If a subcompact Crossover SUV is in your crosshairs, the Kia Soul is certainly on the 'must-drive' short list. Inside as well as outside, Kia's peppy SUV is loaded with bells, whistles, and more than a handful wonders. However don't take our word for it. All it takes is a test drive to fall in love with Kia's Soul.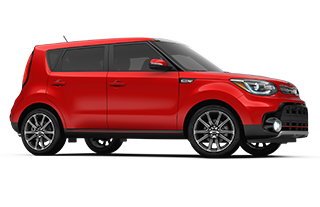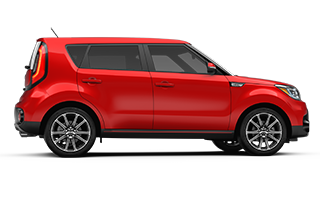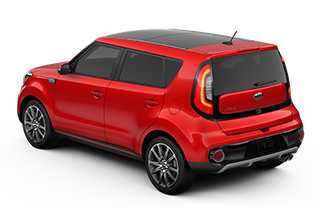 Pony Express

Looking at the Soul's powertrain specs on paper might not raise many eyebrows, however once you're behind the steering wheel, the 1.6-liter 4-cylinder will certainly make a lot more than a wonderful impression. Take Kia's turbocharged model with the 7-speed dual-clutch auto transmission for a spin and your eyebrows won't be the only thing that's raised.
Mobile Home

For the technophile, Kia has packed the Soul with all the engineering wizardry modern drivers require. Hands-free Bluetooth connectivity, state-of-the-art touchscreen infotainment systems, rear camera display and more easily transform the Soul into your home away from home.
The Soul of Safety

Just one look at the safety specifications on the Soul affirms Kia's commitment to automobile safety. Bumper to bumper, the Soul is packed with safety capabilities from a comprehensive set of innovative airbag technology to automobile stabilization systems, tire pressure monitors and more. When it comes to safety, operating a Kia is very good for your soul.
Schedule Your Test Drive Today!
Stop by Beck & Masten Kia today to test drive a new, used, or Kia certified pre-owned vehicle in Tomball, TX. Our knowledgeable team of Kia specialists are standing by to help you find the perfect vehicle. View our inventory online, drop by, or call today to learn more. We look forward to serving you!
Find New & Used Kia Soul For Sale in Tomball, TX 77377